1/15HP Circulation Pumps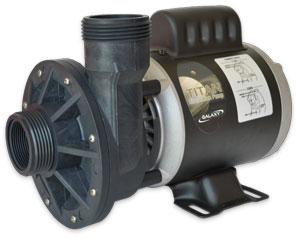 One Model, Dual-Voltage...
The Titan 1.5" Circulation Pump is a high quality circulation pump, meant for 24 hour operation. Each 1/15HP Titan pump is dual-voltage, and can therefore be wired to operate at either 120V or 240V. This means only having to stock one model, instead of two!
The Titan Pump is Galaxy model number T4-15-D.
Dimensions: